16th October 2013 – Mecoil, together with Socogas' technical and commercial managers, has organized an interesting meeting in order to identify the best tools for manage lubricants of the most advanced systems of Socogas' customers .
A full/serious analysis project and controls are needful to choosing the higher quality products.
The high performances of the mechanical systems and the high technical standards of products (necessary to obtain the management benefits) need the support of deep and reliable analysis, but easy to manage. Hence the choice of Socogas to rely on an experienced partner like Mecoil, that in the last twenty years has favored the research and innovation, in order to provide its customers with timely and effective responses, with a  "non-partisan" support.
After a specific course on the benefits arising from the management of strategic equipment, according to the logic of the 'conditions' monitoring' was made a tour of the Mecoil's laboratory. Following a relaxing atmosphere.
Good job to all the Socogas' partners .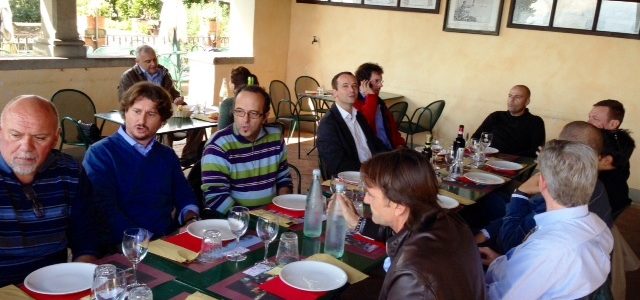 The added value in the field of lubrication excellence