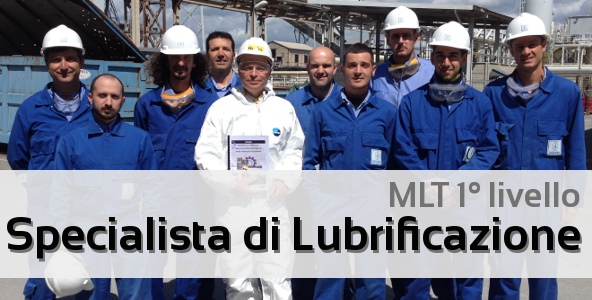 Data / Ora
Date(s) - 25/10/2023 - 27/10/2023
Tutto il giorno
Luogo
Mecoil Diagnosi Meccaniche s.r.l.
Categorie
Mecoil Diagnosi Meccaniche Srl, in collaboration with ICML, and as a licensed partner Noria Corp., organizes courses for first level MLT "Machine Lubrication Technician", in order to provide useful information for maintenance technicians to better manage hydraulic systems and complex lubrication systems, avoiding dangerous contamination, topping up with incompatible fluids. The main purpose of these procedures is to optimize the useful life of plants and oils.
Skilled technicians will also provide knowledge on safety (toxicity of products, handling and storage) and diagnosis and control of "weak signals" associated with lubrication problems.
MLT1 Courses are held at our headquarters in Florence (via delle Panche 140, 50141 Firenze -Italy) and last for two days.
On the third day, you are given the optional opportunity to complete the qualifying exam for MLT 1 "Machine Lubrication Technician" Level 1, issued directly by ICML and internationally recognized.
At the end of each course Mecoil will give a certificate to each participant.
For more info visit the course section.
Richiedi informazioni
Le prenotazioni sono chiuse per questo evento.
First level MLT course – Third session 2023