5th December  2012
It's been a very pleasant visit by the manager of Vernolab SGS France that during one of his journeys in Italy, took the chance to pay a visit to Mecoil Laboratory. Rachid Boubetra is considered "the key man" in this very competitive business. With more than thirty years of experience in lubricants' conditions' monitoring he is the manager of one of the most active laboratories in Europe.
Mecoil and SGS have been playing an important role in Italy, cooperating in advancement of diagnostics trough OIL analysis. Many interesting topics were addressed to attention of Mr. Boubetra about possible improvements in our partnership.
"Hope to see you soon again in Firenze, hopefully in a sunny day!"
P.G. Adriani
Ça a été une très agréable visite par le gestionnaire de Vernolab SGS France que durant un de ses voyages en Italie, a eu la chance de faire une visite au Laboratoire Mecoil. Rachid Boubetra est considéré comme «l'homme clé» dans ce secteur très concurrentiel. Avec plus de trente ans d'expérience dans le "conditions' monitoring" des lubrifiants, il est le gérant de l'un des laboratoires les plus actifs en Europe.
Mecoil et SGS ont joué un rôle important en Italie, en coopérant à l'avancement de la diagnostic à travers l'analyse de l'huile. Avec M. Boubetra nous avons discuté des thèmes et projets intéressants, avec la possibilité de futurs nouveaux partenariats internationaux.
"Au plaisir de vous revoir bientôt à Florence, je l'espère dans une journée ensoleillée!"
P.G. Adriani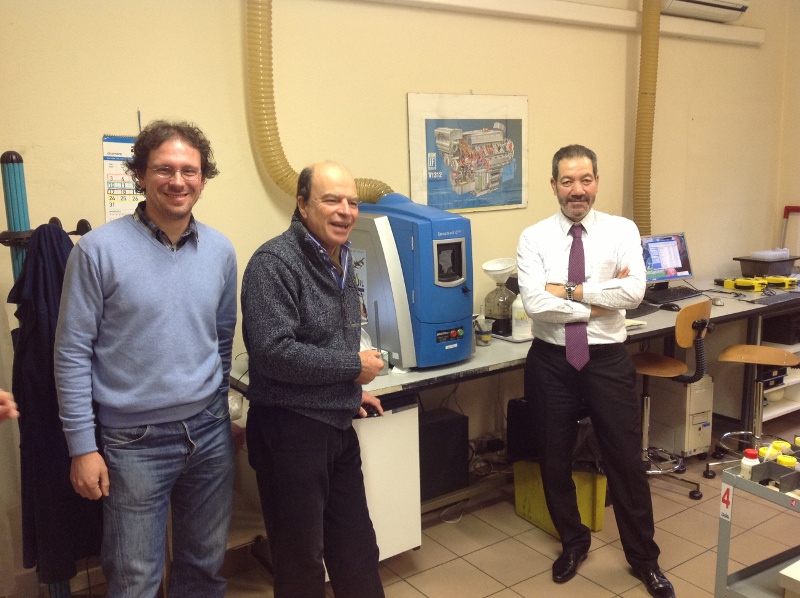 Bonjour Monsieur Boubetra