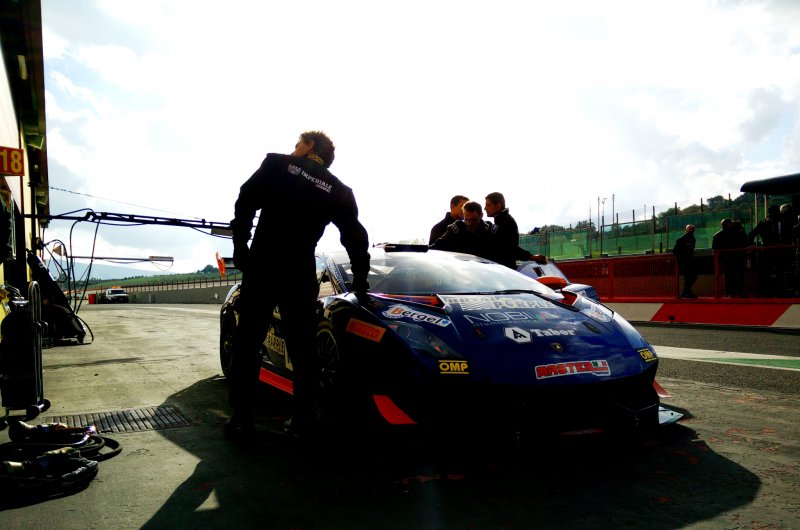 During the last round of the Italian Championship of GT3 GT car (at Mugello Circuit on 17 and 18 October 2015), Mecoil was a guest and active protagonist at the box with TEAM RACING IMPERIALE. We wish to thank Alex Priori (Administrator at RENOX LUBRICANTS, essential Sponsor of the Team Imperiale racing, under the brand ROYAL PURPLE, which is authorized dealer in Italy) for his kind invitation to this challenge.
Mecoil is not new to the automotive context, already present as a sponsor in the minor leagues SEAT CUP, during this event we focused our efforts on the reality of the oil analysis using portable instruments (Viscometer and Fluidscan) with support of our Practical UCVD (Ultra Clean Vacuum Device) sampling kits.
It was a simple "taste" of the most competitive and exasperated GT and GT3 environments, where oil analysis may have implications in terms of good "predictors" of engines' conditions. These items (running on gasoline) are distinguished by very high poweroutputs, and consequently severe problems of fuel dilution.
We are able to track before (and after) any commitment of the race weekend (Free Practice, Qualifying, Gare) the actual oil conditions. In the future allowing to avoid unpleasant failures, and in any event always keeping monitored the conditions of the oil (and hence of the engine) during all events unfold.
In these regards we would like to say thanks to Alex Priori, Autofficina Valenti (Milan), Manuela and Federica (very active Hospitality Girls) and in general to all the TEAM RACING IMPERIALE for kind attention, support and collaboration.
Andrea Desideri
Mecoil right at the race track, during the Italian GT3 Championship